Wedding Hair & Beauty at Martin & Phelps Hair & Beauty Salon in Cheltenham
At Martin & Phelps Hair & Beauty Salon in Cheltenham we know that you want your wedding day to be perfect, and we also know that starts with you looking and feeling fabulous. Our experienced team of wedding stylists are here to help with all your bridal hair and beauty needs in the run up to your special day, so you can relax in the knowledge you are in expert hands.
The first step is to book a complimentary consultation with one of our wedding stylists so that we can discuss your hair & beauty requirements and give you a quotation. We offer tailored wedding packages which can include wedding hair, bridal make-up and beauty services either in our salon or at your home or another venue if you prefer. Should you wish, we can include the bridegroom, bridesmaids and other members or your wedding party in the package to ensure that everyone looks and feels sensational on the day.
We would be very happy to offer an individual wedding package to suit your needs. Simply call the salon on 01242 523 568 to arrange a consultation.
Timing is all important when it comes to wedding planning, so we have provided you with a step-by-step guide to help with your preparations for the big day.
Areas We Cover
Cheltenham
Gloucester
Tewkesbury
Cirencester
6 Months To Go – Wedding Hair Trial
Book a pre-wedding hair trial at Martin & Phelps and bring in some pictures of the wedding hairstyles that you'd like to try. We recommend that you bring in a picture of your wedding dress too so that we can help you choose a bridal hairstyle that will compliment it. You could try a classic wedding updo hairstyle or you may prefer a vintage bridal hairstyle to complement your wedding theme. Alternatively, intricate plaited wedding hairstyles are very popular and we can also offer gorgeous wedding hairstyles for short hair. For more wedding hairstyle ideas click here.
At your consultation we can discuss how we can include your wedding hair accessories such as a veil, tiara or flowers in your look, so bring these along if you have them.
Your stylist will help you work out a plan to make sure your hair is in perfect condition for the big day with a programme of hair treatments. If your hair is coloured, we recommend you book a hair colour appointment at our Cheltenham hairdressing salon a week before your wedding so that your colour looks fresh and vibrant on the day.
Remember to book your wedding day appointment now too so that you can secure the all important time slot.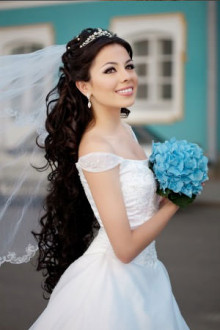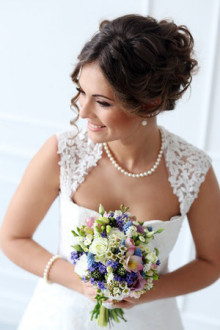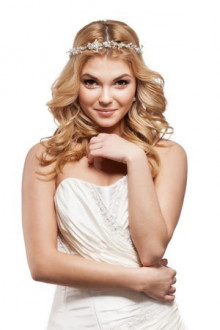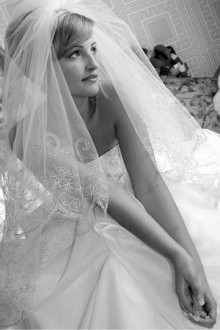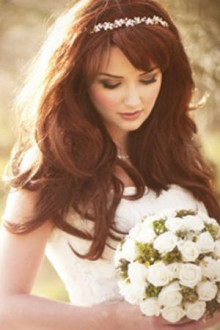 4 Months To Go – Wedding Facials for Brides & Bridesmaids
Brides will want to ensure their skin looks flawless in the wedding photos – so it's a good idea start your facial skincare routine now. Book one of our wide range of facials at Martin & Phelps Beauty Salon in Cheltenham and our highly trained team of beauty experts will recommend a tailor-made treatment for your skin's needs.
3 Months To Go – Brow Shaping
Professionally shaped brows can have a big impact on your appearance, framing your face and accentuating your features. We'd recommend a visit to our qualified beauty technicians at Martin & Phelps beauty salon who will help you find a look that suits you best. We offer eyebrow shaping and tinting plus our unique Hi Impact brows service.
1 Month To Go – Wedding Make Up Consultation
Why not take the stress out of your wedding preparations and put your bridal make up in the hands of our trained make-up artists at Martin & Phelps Beauty Salon in Cheltenham? We use the top-quality Jane Iredale range of makeup which is actively good for your skin. At a complimentary wedding make-up consultation, our beauticians will discuss the wedding look that you require and offer advice on colours and styles that will suit you.
2 Weeks Before - Hair Removal
Book an appointment with our professional hair removal service to ensure your legs, bikini line and underarms are smooth as silk for your wedding day and honeymoon! If you are planning to wax any areas, we recommend that you have it done a minimum of two weeks before the wedding.
1 Week Before – Manicure and Pedicure
If you want long lasting, lovely nails for your wedding, why not try our Jessica Geleration Manicures? This will give you glossy, chip-free nails for up to 21 days – so they'll last right through your honeymoon! We also offer luxury manicures and pedicures with a wide range regular polishes from Jessica, but we recommend that you book to have these done the day before your wedding to minimise the chance of your nails chipping.
1 Week Before – Lash Services
Lovely lashes will open your eyes and make them look fabulous, so you may wish to book an eyelash tint at our Cheltenham beauty salon. Available in a range of colours, eyelash tinting will last for 4-6 weeks.
2 Days Before – Spray Tan
If you are worried about looking pale in your wedding gown, you may want to consider having a professional spray tan for a sun-kissed glow. At Martin & Phelps we use the Naturasun range of spray tan contains 100% natural ingredients and offers a flawless, natural looking colour.
Two days before is the perfect time to get this done because it allows the colour to develop properly and there will be no 'just tanned' smell!
Perfect Bridal Hair & Wedding Make Up On Your Special Day
You and your bridesmaids can sit back and relax in the comfort of our salon or venue of your choice, whilst our hair & beauty experts work their magic creating the bridal look you've been dreaming of.
Since your wedding hair and beauty regime has been well planned by our professional team, you can enjoy your special day, secure in the knowledge that everything is scheduled perfectly.
Book Your Wedding Hair & Beauty Consultation at Martin & Phelps Hair & Beauty Salon in Cheltenham
It's never too soon to get started with your wedding day planning, especially when it comes to your hair and beauty needs. As soon as your wedding date is set, book your complimentary wedding hair & beauty consultation by calling us on 01242 523568. Find out more about our wedding services here.