How Will We Be Wearing Our Hair in 2019? Check Out the Top Hair Trend Predictions from Martin & Phelps Hair Salon in Cheltenham
Looking at the catwalks and fashions on the High Streets up and down the UK, the expert team at Martin & Phelps Hair Salon in Cheltenham are delighted to bring you our 2019 hair trend predictions.
2019 is the year to have some fun with your hair! Be expressive, bold and experimental! Read on for all the inspiration you need, then for more advice, book in for a complimentary consultation. We will assess your hair and help you choose a look that's absolutely right for you.
The best on-trend & classic hairstyles near you
Cheltenham
Gloucester
Tewkesbury
Cirencester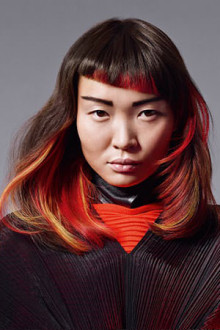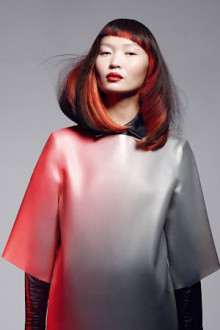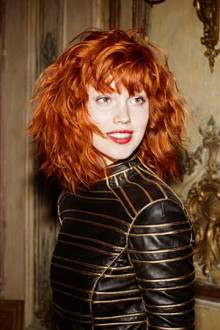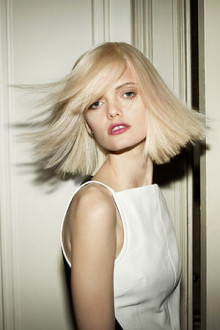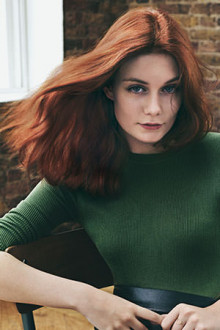 Red Coral Hair Colours for 2019
Hair colours have never been more vivid and exciting, and we expect to see more and more men and women experimenting with their hair colour in 2019. An array of bright hair colours such as pinks, lemons, corals and silver blues were seen on the runways at London and New York Fashion Week but it is the red-toned coral colour that seems set to be the colour of the year in 2019.
Lilac Hair Colour and Pastels
Lilac hair colour also remains very fashionable this year and was the most searched for hair shade during 2018. Pastel tones are great if you want colour that will fade gradually with each wash but still make a statement and look good.
At Martin and Phelps Hair Salon we can create an array of gorgeous bright colours, soft shimmers and pastel tones – producing hair colours that are wearable and suitable for all ages. Call us now on 01242 523 568 for a free hair colour consultation and we'll help you find your perfect shade.
Balayage, Root Shadowing & Root Stretching
Balayage continues to be the go-to colour technique if you want a low maintenance, natural looking hair colour. We can also 'stretch' your roots, adding multi-dimensional shades and tones which grow lighter towards the ends of your hair for an on-trend balayage look.
Natural looking blondes and face-framing highlights will also be popular, using shades that compliment your natural base colour.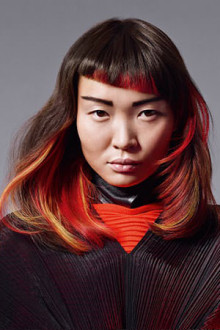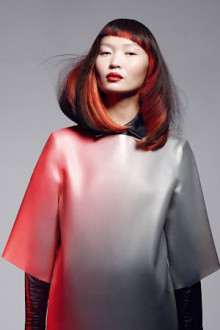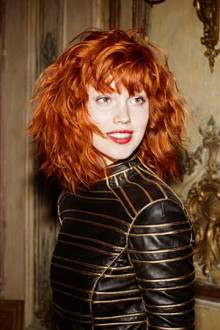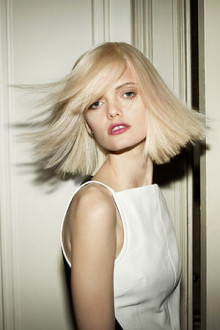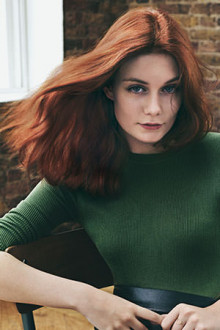 Super Short Cropped Hair for 2019
Super short crops look set to be a big trend in 2019 along with geometric hair styles. The aim is to create a style that looks both bold and powerful as well as being wearable.
How To Wear Your Fringe in 2019
While long side-sweeping fringes are still very popular, we also expect to see increasing numbers of women choosing micro fringes which are cut a centimetre above the eyebrows – short and blunt. You can add an Alice Band for a really on-trend look!
Textured Wavy Hairstyles
We anticipate there will be a move away from perfectly styled waves to a more relaxed and textured wavy look. Think of tousled wavy hair after a day out on the beach!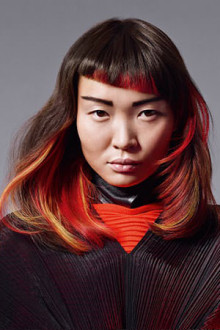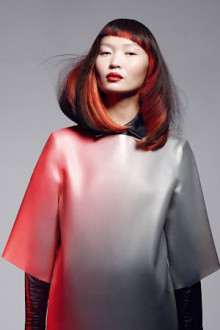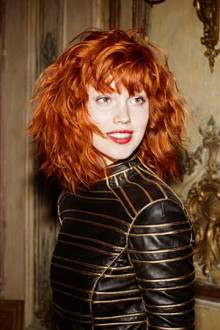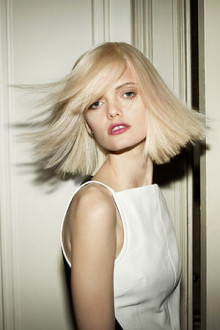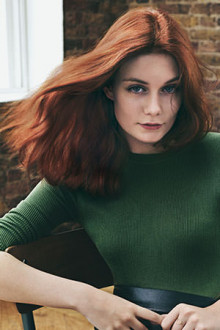 Blunt Bobs – Fuller & Fiercer in 2019!
The bob is a hairstyle that's always in fashion but in 2019 we expect to see more short, blunt-edged bobs which will sit mid-way between the ears and nape of the neck (although we can vary the length to suit you). The blunt bob is back in 2019, and this time hair will be thicker, fuller and fiercer than ever before!
Book Your 2019 Hair Makeover at Martin & Phelps Hairdressing Salon in Cheltenham
At Martin and Phelps we're ready and waiting to help with your hair needs in 2019, whether that is a simple trim or a complete makeover. You can book in for a complimentary hair consultation or book an appointment by calling our Chelteham hair salon on 01242 523 568.
Please note: If you are new to hair colour, please book in for a skin test 48 hours prior to your hair colour appointment.